TINNITUS 911™
HEARING SOUNDS WHEN NO SOUND EXISTS?
Tinnitus 911™ Has Helped Many.

Tinnitus 911™ is an all-natural solution that can help fight tinnitus. Those buzzing, roaring clicking, hissing noises that never seems to shut off in your head. That noise that's causing throbbing headaches, migraines, dizziness, and nausea. Those sounds that are making you constantly tired, steadily depleting your energy. After years of innovative research and careful ingredient selection, Tinnitus 911™ may help provide you with the relief you've long been looking for.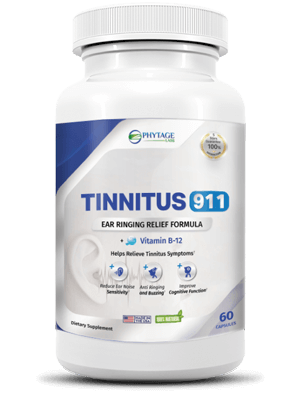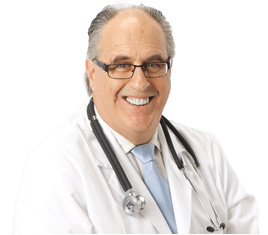 "This unique blend of all natural ingredients, including hibiscus, Hawthorne berry, olive extract, and niacin helps promote nervous system health and helps to silence the ringing in your ears." PHYTAGE LABORATORIES
From phytoceramide based skin care supplements to life-improving probiotic gastrointestinal supplements, to the latest in all-natural hearing improvement supplements. The scientific minds behind PhytAge Laboratories supplements develop the all-natural solutions you need to improve your quality of life. PhytAge Laboratories has become the go-to brand of choice for people over 40, to meet their fitness goals, general health goals, and everyday life improvement needs. THE SCIENCE BEHIND TINNITUS 911™
Tinnitus 911™ provides a completely safe, all-natural solution that relieves you through a precise scientific combination of ingredients that calm down the entire nervous system, and stops panic attacks cold. Tinnitus 911™ can not only help finally quiet your mind, but significantly help decrease your risk of memory disorders, contribute to making improvements in your memory, help increase speed of thought and focus, and help improve your hearing.
Give Tinnitus 911™ a try. It may just put an end to that ringing, whooshing, roaring, and blood pumping sounds you've been suffering with.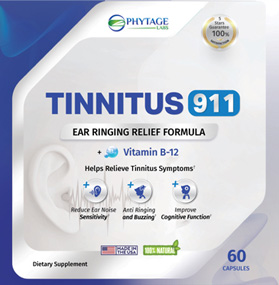 The NEW Tinnitus 911™ is an hearing relief formula designed specifically for tinnitus sufferers looking to soothe the central nervous system and provide relief for ringing or other phantom noises in the ears.
Tinnitus 911™ Ingredients:
| | | |
| --- | --- | --- |
| *Vitamin C | *Vitamin B-12 | *Hawthorne Berry |
| *Vitamin B-6 | *Garlic | *Buchu Leaves |
| *Niacin | *Hibiscus Flower | *Juniper Berry |
| *Folic Acid | *Olive Leaf | *Green Tea | Tinnitus 911™ Reviews & Testimonials
Read customer reviews and feedback. See how Tinnitus 911™ has helped others relieve their symptoms of tinnitus. There's no risk, if you are not 100% satisfied you can apply for a full refund within 180 days of purchase.
easy site navigation and great customer support

Tinnitus 911 is fantastic! I was looking up natural remedies to stop a weird little humming sound that occasionally occurred and found Tinnitus, I am incredibly grateful I did. I am very particular with what I put in my body so I looked at the ingredients to make sure that it fits my dietary needs.

...

It makes me feel good knowing that I'm starting my day healthy. Since I've been taking Tinnitus 911 I will admit that I haven't noticed any buzzing and it's only been a month. I recommend this product to anyone looking for natural alternatives for tinnitus. Thank you so much Tinnitus 911 for all you do.

read more

I'm not one to usually leave reviews, but Tinnitus 911 is AMAZING! I thought I was going crazy because I kept hearing a buzzing noise that would come and go and the worst times. I was talking to a coworker and they actually ended up recommending Tinnitus 911 to me, so I thought why not? I avoid

...

medications at all cost, but all the elements are completely natural so it made me comfortable to know that I can actually be giving my body all sorts of vitamins and minerals that it should be getting everyday... one of the ingredients is Hibiscus flower - I didn't even know what that was before buying tinnitus 911. This supplement has done quite a bit. What I really like is that ordering and shipping was fast and easy, their website is very thorough explaining everything that is in the supplement. I will definitely continue using Tinnitus 911.

read more

I recommend phytage labs tinnitus 911 for ear ringing problems. Happy to see other tinnitus 911 reviews showing that the product is working for them too 🙂

Good company with fast shipping

I have consulted many ENT specialists and also spent huge amount of cash on pharmaceuticals, but didn't get any desired outcome for my issue. I even tried to have sound treatment but nothing worked. I and my family were completely disappointed. When I found Tinnitus 911, I was sort of hopeless that

...

this product would be similar to the other products I have used before. I couldn't have been more happy to discover that I wasn't right! This product helped me alot, it reduced the ringing, humming and murmuring sounds. I am really very happy and a completely satisfied customer.

read more

I discovered Tinnitus 911 online I gave it a try. And to my surprise this product really worked. So, I need to thank the great Lord I discovered this solution. No more migraines and no more ringing sound. I'm carrying on with a full life once more. Thank You so much!!

My husband was suffering from Tinnitus, by which he use to get very annoyed and felt exhausted and borderline everyday. Then one of our family friends suggested about Tinnitus 911 and this capsules are the real life saviours. Just after using these for couple of weeks his ringing faded more and

...

more. My husband is a whole new person now and I am happy see him like this!! Now I can play, go for walks and watch favorite movies with him, without any disturbing ringing sound in his ears. Thank You So much!!

read more

I am very thankful for your company, Tinnitus 911 has been a great product to help with my tinnitus.I wish it was cheaper though.... Still worth it for me.

I love tinnitus 911 it helps my tinnitus issues - can't go wrong with this product if you are suffering from tinnitus!

Fantastic, highly recommend Tinnitus 911

I have been taking Tinnitus 911 for a couple of weeks as per the instructions and I personally can see some major changes in my hearing problems. I will for sure to continue taking this product. I personally believe any change is better instead of tuning in to the same racket track.

"Having suffered with Tinnitus for some time with nobody being able to help me, then one of my friend suggested me about this Tinnitus 911. Initially I overlooked her words but, after using this product, I am really very happy and as it helped me to fight against tinnitus and got it cured within

...

very short span of time. Completely satisfied!! "

read more

I like this supplément it works for me thank you

Super customer service in my experience, always ready to help. Great prices!Tinnitus 911 is a fantastic supplement that stopped my tinnitus ringing.

Tinnitus911 helps with my tinnitus issues i take it every day thank you

Good product. I have been using tinnitus 911 for about a year with good results


90 DAY MONEY BACK GUARANTEE
If you don't find relief after using as directed for 90 days we'll refund your purchase.

WHERE CAN YOU BUY TINNITUS 911™?
Buy Online With Safe, Secure Checkout. Directly through our store.